ReDREAM
Change your Energy!
ReDREAM – the European research project that empowers consumers to significantly and sustainably influence the use of energy.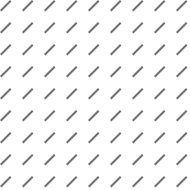 European Nations involved
of CO2 emissions in the EU are caused by buildings
test consumers are to take part in the project
ReDREAM will be ready for the market
The new user-centric energy ecosystem
Under the motto "Change Your Energy", this EU-funded project seeks to empower consumers to rethink how they use energy, helping them move toward a wholly more sustainable approach.
For most people, energy is an invisible daily companion. We live in its midst, hardly noticing it is there – until it's gone. We should all think more about how we use energy. Its production and use contribute substantially to CO2 emissions. This is because we still rely much on fossil fuels – 86% of energy produced in the European Union comes from them (source: World Energy Council 2017). Added to that is the ever growing demand for energy and its unsustainable use. But this is where ReDREAM steps in.
Think you can't change anything? Then think again!
Watch the video and find out how ReDREAM can help you radically change the way you use energy The United Kingdom, Spain, Italy and Croatia are among the most important ReDREAM locations for the  next 3 years of the project.
In these countries, this ambitious project will focus on consumers as key players. More than 700 will be part of ReDREAM until 2023. They will help the scientists, researchers, developers and engineers to develop ReDREAM, making it a tool to contribute to reducing climate change.
Learn more about the pilot sites or become part of ReDREAM yourself.
Croatia Green Energy Cooperative Varaždin Green Energy Cooperative (ZEZ) is engaging citizens in the energy transition as they are the pillars of the shift towards sustainable development and use of
Learn More »
Explore our new ENERGY-KNOWLEDGE-CENTER!
The ReDREAM ENERGY-KNOWLEDGE-CENTER is intended to support you in actively supporting the energy transition with your know-how. We hope you enjoy discovering and learning more about the energy sector.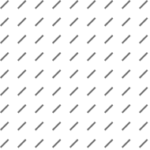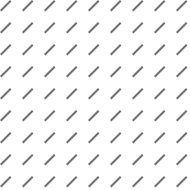 Find the demo next to you and if you meet the criterias joins us to improve your energy efficiency!
Welcome to the ReDREAM magazine and the most important news around the project. Let us inspire you, find out what energy means to you personally and become part of a movement that has a lasting impact on our behaviour and life with energy.
Energy ABC: the key concepts around the topic of energy explained from A to Z Do you know how much energy the average European user consumes every year? Or how the Moon can be a source of energy? For most of us, energy is imperceptibly present in our day-to-day lives. We touch a light switch
Read More »
Interview by: Patrick Rembe In the middle of such a big energy transition as the one we are currently facing, where numbers and facts tend to be the focus, sometimes it is hard to find someone as motivated to bring these things to people's attention as Juan Martino. Juan is a strategic designer at Soulsight,
Read More »
Do you want to know what important and interesting ReDREAM events are coming up soon? Here you have an overview of all of them: